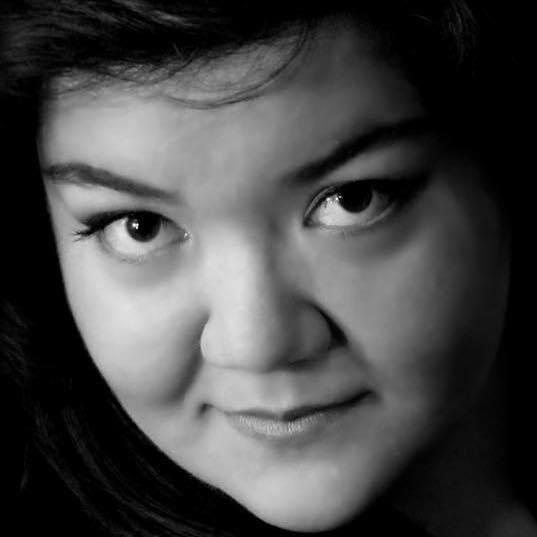 Melissa Otani Jensen
Esteemed Vocalist, Vocal Coach, and Masterclass Instructor
The Otani-Jensen Vocal Studio.
The lessons are as unique as you are!
We plan each lesson from scratch, customizing your learning experience, which expedites vocal and artistic progress. We cater to individual learning styles and foster healthy communication to create a safe and positive learning environment.
With over 18 years of teaching experience in the musical field, Melissa has created a world-class educational experience. We take pride in a a well-rounded curriculum that can include singing technique in Classical, Jazz, and Musical Theatre, stage movement and acting technique, music theory, sight singing, ear training, audition technique, stage make-up, dialect and foreign language diction, and much more.
About Melissa (Bio)
Melissa trained first at Brigham Young University, then at the Manhattan School of Music. Her career is decorated with awards from many national and international vocal competitions including the Metropolitan Competition, and Classical Singer Competition.
Her work has been presented at the Juilliard School, the Manhattan School of Music, Abravanell Hall, Chicago Lyric Opera, and Denver Opera, among others.
She grew her craft by learning from great minds in music and performance including…
Darrell Babidge: Head of the vocal department at the Juilliard School. He works with talent as Adele and Lin Manuel-Miranda.
Warren Jones: Master pianist and emeritus Head Vocal Coach at the Metropolitan Opera.
Roger Pines: Dramaturg at Chicago Lyric Opera.
Francis Patrelle: World renowned ballet dancer, movement director, and Choreographer.
Lawrence Vincent: Expert in stage Movement and Acting.
And others including… Jennifer Welch-Babbidge, Catherine Malfitano, Sherrill Milnes, Gordon Ostrowski, Ashley Putnam, Frederica Von Stade, Stephanie Blythe, Patricia McCaffrey, Patricia Racette, and Micheal Ballum.
In the Press
(Click to view article.)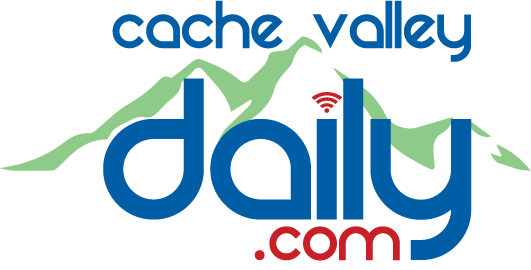 Jessica Roderer Gibbons
Professor of Music, BYU Idaho
★★★★★
Melissa is a creative teacher who combines knowledge and skill with intuition and instinct to provide a well-tailored approach to each student. Lessons with Melissa were helpful and informative, plus her enthusiastic and supportive teaching style made studying the voice interesting and enjoyable
Braxton
Student
★★★★★
I've been with Melissa for 4 years now and I'd say that I've loved every time I do voice lessons! She really listens to your voice! She's very good at teaching people even if they have ADD. For anyone really wanting to get better at singing in all aspects whether classical or theater, I'd recommend Melissa.
Kathleen K.
Student
★★★★★
Voice instruction from Melissa has proven to be a very beautiful experience for me. She comes impeccably trained and has such a lovely training technique. Melissa pushes you out of your comfort zone and makes you feel confident and capable to accomplish the materials she prepares for you to learn. She is consistently positive and is perfectly suited to sharing her wonderful talent of vocal instruction.
Darci D.
Student
★★★★★
Melissa is a wonderful human being and an excellent professional voice teacher. She has taught me techniques I never would have thought of and customizes every single one of her lessons! When I first started, she did hours of studying because I was having a specific problem tensing my throat when I sang and wanted to figure out ways to help me through that. In a few months, I have gone from my throat being tense almost all the time to being able to sing without any tension in my voice, and I could not have done that without the methods she taught me. She is so encouraging and always has positive feedback. She listens so well and caters to my needs. I highly recommend Melissa as a vocal instructor! Her expertise and positivity is invaluable!!!
Karen W.
Student
★★★★★
I love and appreciate the way Melissa creates specific warm-ups and vocal training exercises for my particular needs.  My voice has improved in ways I didn't think possible.  I am much more relaxed, my vibrato is in control, I am producing clearer tones, and my range has increased.  And most importantly lessons haven't become such a chore that I don't want to do them.  I am loving and enjoying singing both in and out of lessons!  Thank you Melissa!  She truly is amazing.